Hey Stacker,
⚔ An epic clash ensues between Adani & a US Research Outfit
📜 New SEBI report shows that F&O Market is not for the faint-hearted
💸 India's government to borrow record INR 16 trillion in fiscal year
Read Time: 3 min 56 sec
1. Adani Fights Hindenburg

Adani Group denies allegations of fraud
Adani Group is planning to sue US-based investment research firm Hindenburg Research for a "malafide and mischievous" report published before the Indian firm's Rs 20,000 crore follow on public offer (FPO). Hindenburg Research published a report on Jan. 24, 2023, accusing the company of potential stock manipulation and accounting fraud. Adani Group has denied the allegations and stated that Hindenburg Research did not make any attempt to contact them or verify the factual matrix before publishing the report.
Hindenburg Research: Forensic financial research firm
Hindenburg Research is a forensic financial research firm which analyses equity, credit, and derivatives and looks for "man-made disasters," such as accounting irregularities, mismanagement, and undisclosed related-party transactions. The company invests its own capital and usually publishes a report explaining the case and bets against the target company, hoping to make a profit.
Our Opinion: While these are early days in what promises to be a roller coaster ride for the Indian business group, and opinions are flying thick and fast, particularly on social media, it is important for retail investors to not get carried away by claims made by either side and reflect on all possible data points before making any financial decision with respect to investment in Adani group stocks.
2. SEBI shows F&O Risks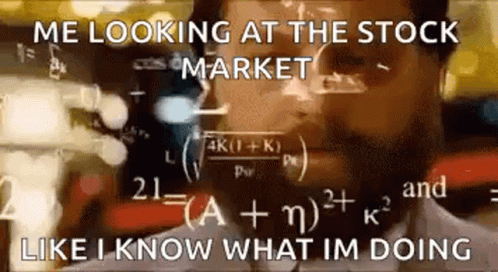 Low Profit Margins for F&O Traders
Only 11% of 45.24 lakh individual traders in futures and options (F&O) made profit in FY22.
39.76 lakh traders (88%) were classified as active by SEBI, defined as trading in the equity F&O segment more than five times during the year.
The percentage of profit-making traders decreased from 13% in FY19 to 10% in FY22.
Growth in F&O Participation
The total number of unique individual traders in F&O has increased by over 500% from 7.1 lakh in FY19 to 45.24 lakh in FY22.
Young traders aged 20-30 years saw the most significant growth, constituting 36% of total traders in FY22.
High Losses for Loss-Making Traders
89% of traders had net losses, with an average loss of Rs. 1.1 lakh during FY22.
Over and above trading losses, these traders spent an additional 28% on transaction costs.
In contrast, non-active traders had much lower transaction costs at 8%.
Our Opinion: The SEBI report clearly shows the importance of financial education and understanding the inherent risks of trading in derivatives. However it is more striking that the odds are clearly stacked against retail F&O traders with the low win loss ratio. In direct contrast to this aspect, the odds are clearly in favor of long term investors in the markets. It is hence advisable that before Investors decide to dabble in F&O trading, they should first formulate a healthy & a disciplined approach towards investing their hard earned capital through simple investment products such as Mutual Funds for their future needs.
3. Union Budget Speculation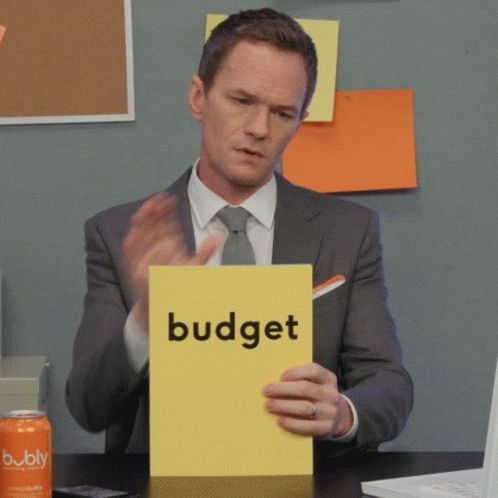 India's Record Borrowing: 16 Trillion Rupees
Indian government will borrow a record INR 16 trillion ($198 billion) in fiscal year to March 2024, according to a Reuters poll of economists. The government's gross indebtedness has more than doubled in the past four years as it has spent heavily to cushion the economy from the effects of the COVID-19 pandemic and to provide relief to the poor.
India's Rising Indebtedness: More Than Doubling in 4 Years
According to the median forecast of 43 economists, gross borrowing next fiscal year is expected to hit 16.0 trillion rupees, up from an estimated 14.2 trillion rupees in 2022/23. Predictions were in a narrow range of 14.8 trillion to 17.2 trillion rupees. Even if it is at the lower end of the range, 2023/2024 gross borrowing would easily be the highest on record. When Modi's BJP swept to power in 2014, the country's gross annual borrowing was just 5.92 trillion rupees.
India's Budget Priorities: Infrastructure and Fiscal Discipline
The government's debt-to-GDP ratio is at 83%, a ratio higher than that of many other emerging economies. The country's sovereign credit rating is just a notch above junk level. The IMF has said India needs a more ambitious plan for fiscal consolidation to ensure debt would be sustainable in the medium term. The government says its current plan is already enough for the task.
Our Opinion: India is facing a difficult balancing act as it tries to maintain fiscal discipline while also supporting growth. The government's debt-to-GDP ratio is high and it will need to be careful in managing its spending and borrowing in the coming years. It's likely that infrastructure investment will be prioritized, but it will be important to also focus on job creation, education, healthcare and rural development.